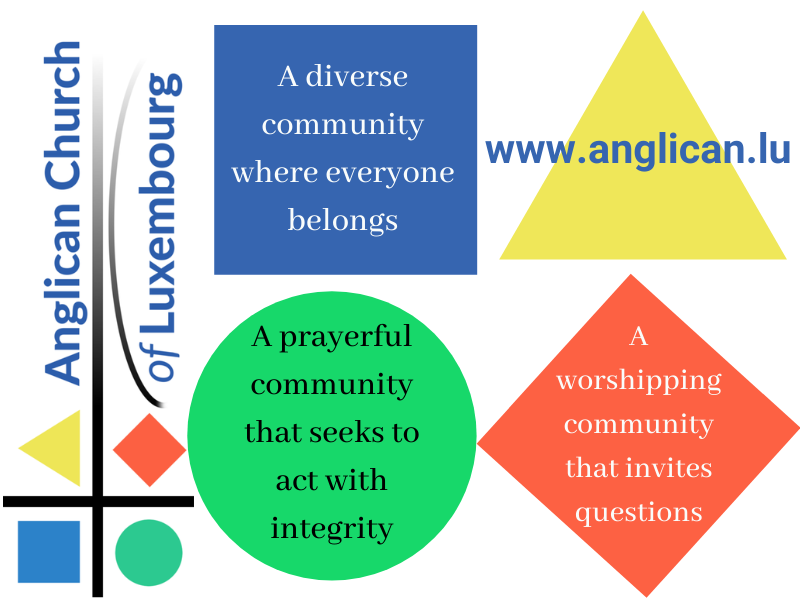 Thank you for dropping by our website. I hope you will get a flavour of the church community and all that goes on in our life together. Although how we can be church is different at the moment, there is information about what we do when we meet face to face. I look forward to meeting you.
Do come along one Sunday to a f2f service or an online service or contact me by phone or email.
Best wishes, Rev. Geoff Read, Chaplain
Telephone 621 199 242 or via email chaplain[at]anglican.lu or
via the Anglican office.
Lent 2023
This Lent we are all invited to explore how we can live well with the mess of everyday life.
Dust and Glory encourages us to take a fresh look at the frustrations and failings that every day brings and, rather than pretending we can always avoid them, seek to learn from them and grow closer to God through them.
Evensong
Sunday 26 March
17.00 Evensong
Konvikt Chapel
Sunday Services
We look forward to welcoming you to a Sunday Service!
We have a variety of services with children and youth activities face-to-face and online, in our Chapel and outdoor
Konvikt Chapel
Sunday 26 March
Lent 5 with Baptism
09.00 Holy Communion (BCP)
09.45 Discernment 4
10.30 Holy Communion with Creche and Junior Church
17.00 Evensong
Sunday 2 April
Palm Sunday
09.00 Holy Communion (BCP)
10.30 Holy Communion with creche and Junior Church
Stay In Touch
Stay in touch with our weekly e-news sent to your inbox every Friday