Our Events
Lots of Ways to Get Involved.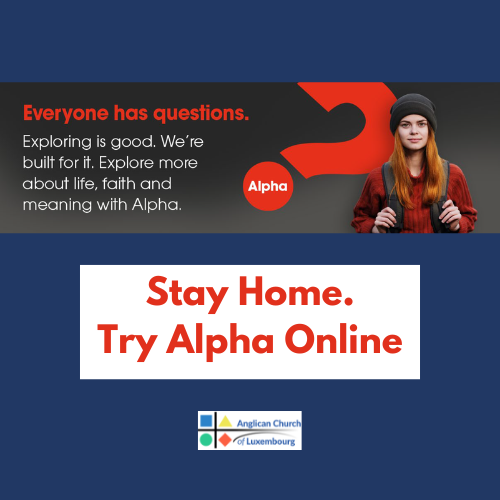 Alpha creates a relaxed space where people come and discuss life's big questions.
Connect: watch: discuss
Alpha is a series of sessions each exploring a different question about the Christian faith and how it connects with life. In each of the sessions we focus together on an important topic such as: Is there more to life than this? Who is Jesus? How can I have faith? How does God guide us? Why and how should I read the Bible? How can I pray?
We will meet online (Zoom) on Tuesday evenings (20:00 – 21:30). We begin each 90 minute session with a bit of a chat, watch a high-quality video together (English with subtitles) on a theme which is followed by a facilitated conversation where we can share our thoughts and questions in a safe space. Feel free to eat supper if needed while you take part! And the first session is a taster so if you find Alpha isn't for you, just let me (Geoff) know.
Our next online Alpha starts on Tuesday 11th January 2024  We understand that people lead busy lives, so no problem if you may have to skip one or two.
If you would like more information before registering, please contact the Reverend Geoff Read by emailing chaplain@anglican.lu.
And if you know someone else who might enjoy Alpha, do invite them along too!
The sign-up link will be available soon!
Alpha 2024
Sign Up will be available soon
J P I C
Justice Peace & Integrity of Creation
JPIC group (Justice, Peace and the Integrity of Creation) – events and discussions that look at both the big picture of the climate crisis and how that plays out in a local, daily level
We have an Environmental Officer, mark Creationtide each September, and have gained the A Rocha Silver Eco-Church award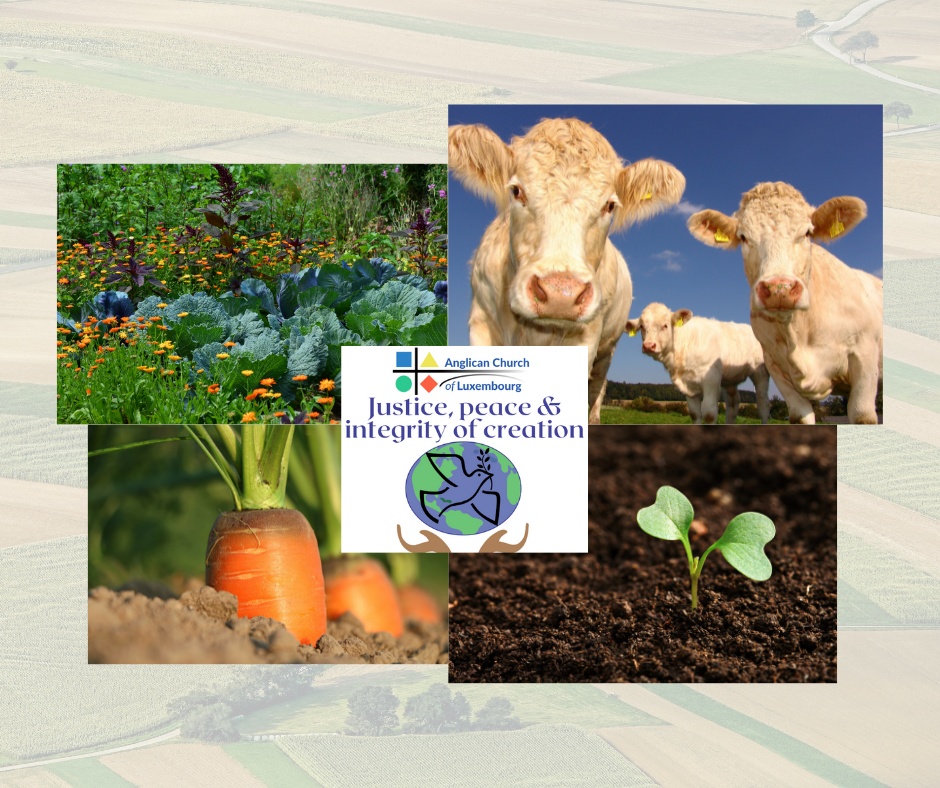 Women's Bible Study. We meet monthly on Wednesday afternoons.
We will not be doing things written for women necessarily, but we will read what we read as women and in a safe space for women. All women are welcome! To find out more please contact Evelyn.
Please pray that our learning together will be prayerful and enlightening as well as full of invitation to practical application as we live out our faith in daily life.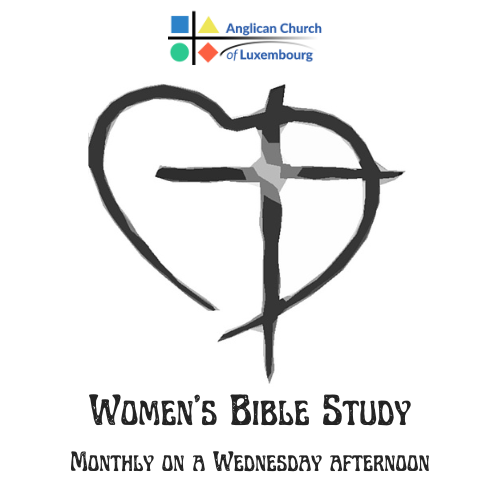 The Anglican Book Club ("ABC") of Luxembourg meets 5-6 times a year to discuss chosen books and related themes. Our books generally have a Christian, philosophical and/or environmental dimension – and can include works of fiction. We aim for a broad balance between male and female authors. Meetings generally take place on Thursday evenings, usually via Zoom (which has proven to work well). Please do join us!
Ever wondered why the most sold book in the world is the Bible but
why it's a struggle to read it? Join one of our groups that will guide
you in different ways to see how the world of the Bible connects with
our day to day world today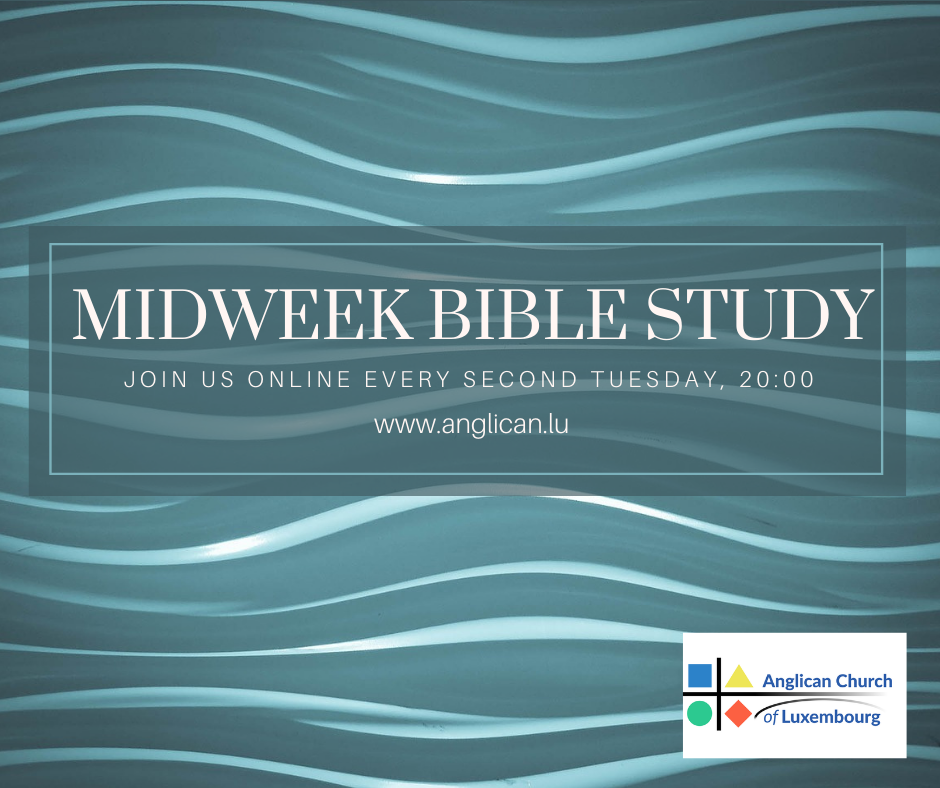 Mid-Week Bible Study – fortnightly, online, digging deeper into the Bible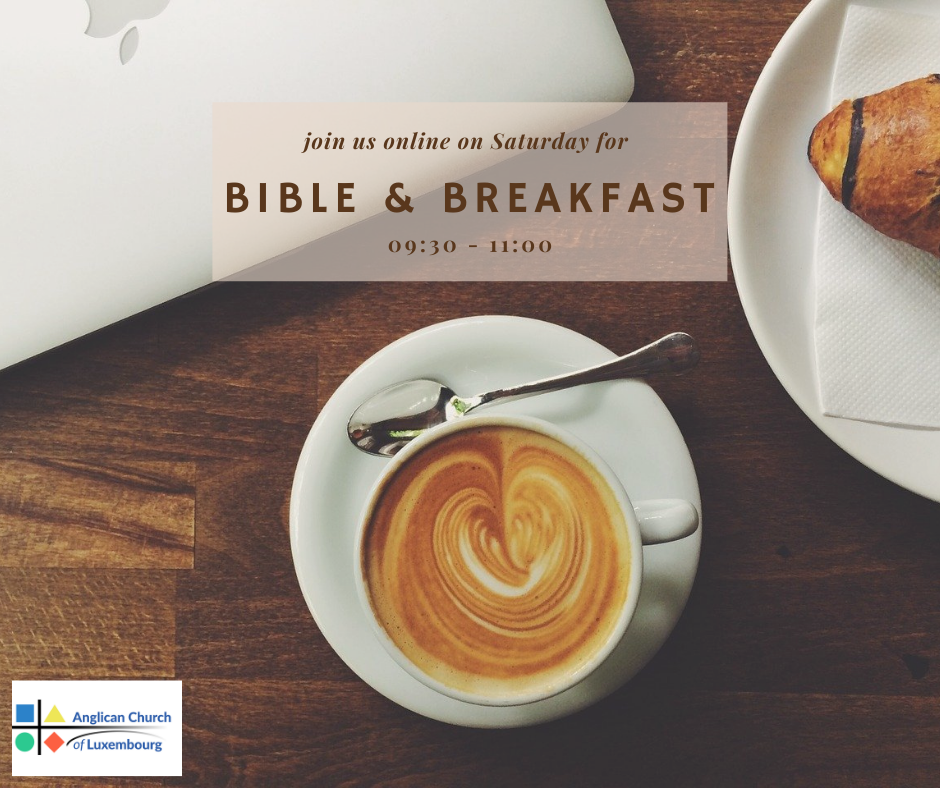 Bible & Breakfast – fortnightly, online, time to share breakfast then read the Bible and seek to see how it plays out in daily life