Families
An important feature of the life of the Anglican Church in Luxembourg is our work with families.
Get In Touch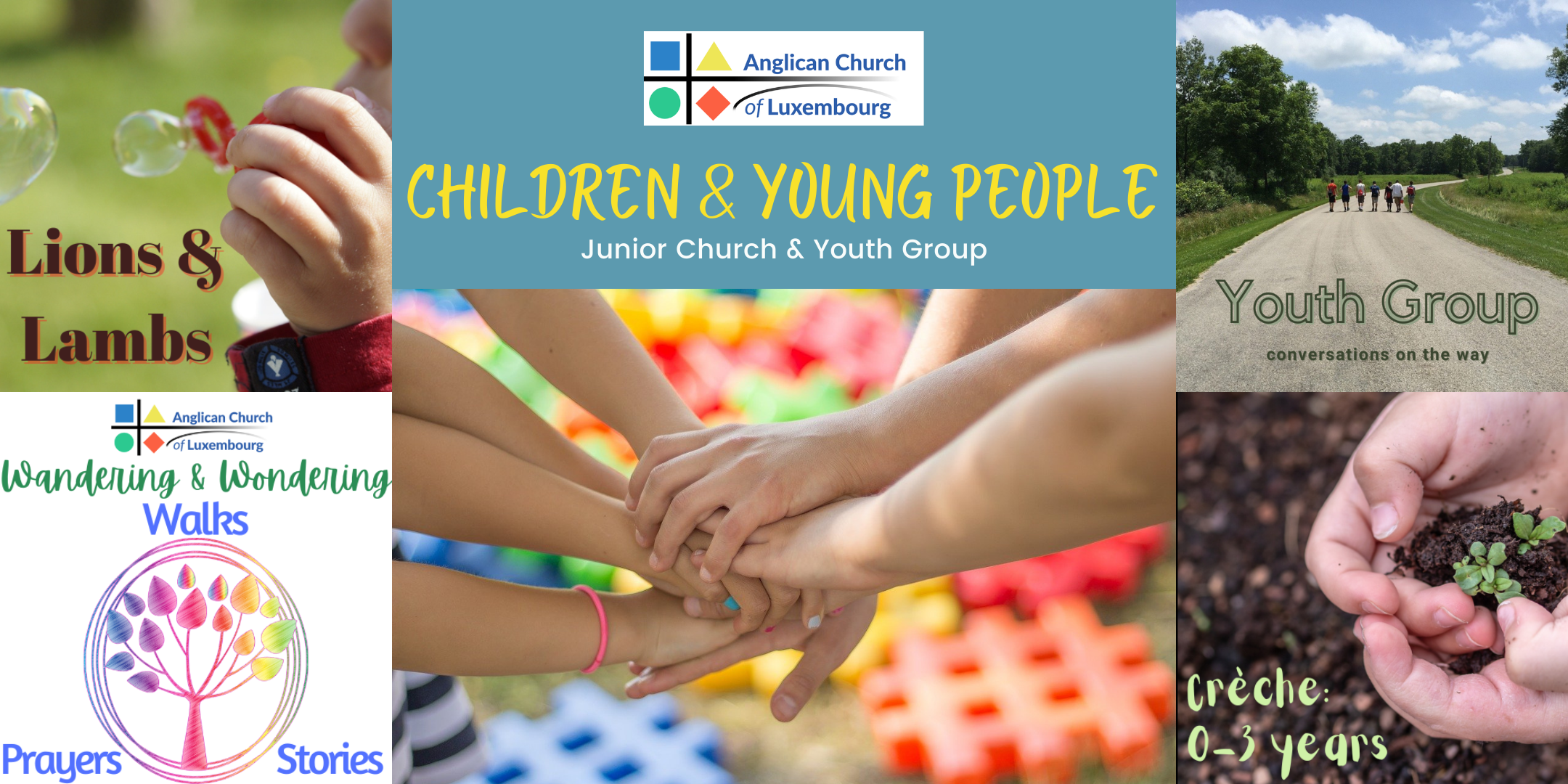 Babies, Children & Young People
An important feature of the life of the Anglican Church in Luxembourg is our work with children. Our approach is based on open-ended questions and imaginative exploration. We believe children's spirituality is lively and the Holy Spirit is at work in their lives. Our role is to facilitate what God is already doing. We therefore also aim to include children in meaningful ways in our collective worship when possible. On fifth Sundays we meet before the service to prepare contributions to our main service. In the church we have a Play & Pray space for children.
We have a crèche space in our Junior Church room with high quality toys and supervision. In addition, we have a Play & Pray Space in the church itself, with books and toys focused on the Bible and the liturgy. Our Junior Church is for children aged 3-10/11 and our Youth Group for 10/11-16 year-olds. Junior Church meets every Sunday except during the summer holidays, when we give our wonderful leaders a break too! Youth Group meets monthly during a service as well as for socials and special events from time to time. All our leaders are trained and checked in compliance with safeguarding requirements.
From time to time we meet in the beautiful Luxembourg countryside for a short walk and a relaxed exploration of a Bible story or church feast. We call this 'Wandering & Wondering'. Lions & Lambs is our weekly Christian-themed playgroup for little ones and their carers. After songs and a bible story the children do a simple craft and share snacks while the adults enjoy a cup of coffee. Please sign up for e-news to be kept informed of what is on offer week by week.
If you have any questions about any aspect of ministry to children, youth, and families please do not hesitate to contact the clergy team or the church office, office (at) anglican.lu