Sustaining our community life
We want all church members to be part of our community in a way that works for them. We want to do this, wherever possible, through adding this dimension to the existing natural groupings they are already in (e.g., choir, bible study groups,, 09:00 congregation).
Our aim is that:
no one in our church feels lonely, even if they are isolated
all know the name of a Community Contact person they can call and, if they wish, receive a regular personal contact from someone on behalf of the Church or be part of a group activity
all know how to offer or request practical help through a clear, simple process.
Pastoral care
The clergy, Geoff and Evelyn, are available to offer pastoral care: someone is unwell, someone has died here or elsewhere, you just need to talk or would like someone to pray with you.
We also have people experienced in pastoral care, working with the clergy. They are available to offer a listening ear. This is on offer to anyone.
We are happy to include prayer requests in our intercessions in All Saints on Sunday. We also have a confidential WhatsApp prayer group who will pray for you.
Call our Chaplain Geoff (621 199 242) to find out more.
Practical help
During COVID-19 restrictions maybe you need some practical help because you can't get out: help with shopping, to walk your dog, collect a prescription. Or you have time to offer that sort of help to someone living near you.
If you can offer practical help or have a need, please email the Church Office or phone our Chaplain Geoff (621 199 242). We have co-ordinators happy to help match request to offers.
Funerals & Bereavment
a booklet to download offering hope, reassurance and comfort
Supporting good Mental Health
a booklet to download offering hope, reassurance and comfort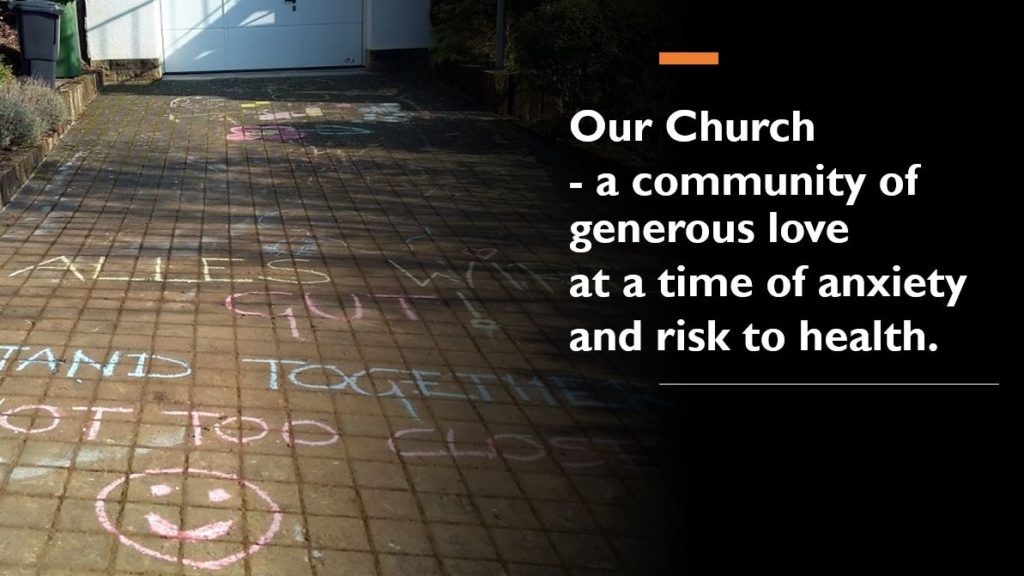 For all the official information on Coronavirus in Luxembourg
Please click on the button below
Stay In Touch
Stay in touch with our weekly e-news sent to your inbox every Friday